LA Startup Awarded Patent
May 2, 2023
Posted by:

Francis Kanneh

Category:

blogs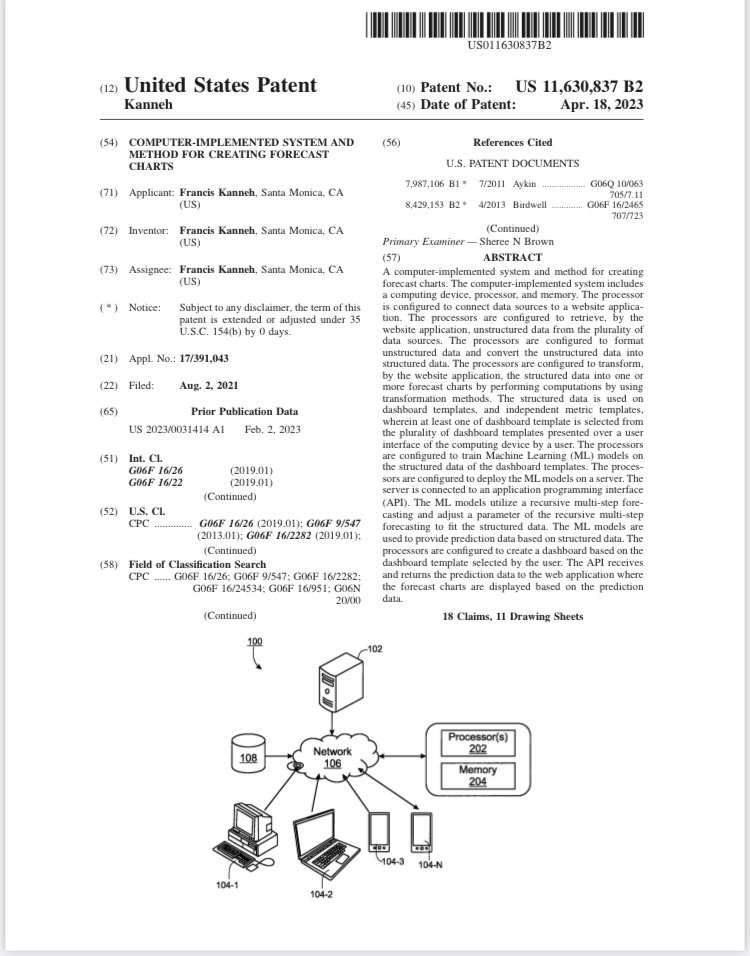 Japio a LA Based Startup was awarded (Patent # US 11,630,837 B2) for its Pre-Built Forecasting Charts Templates. CEO Francis Kanneh announced today. Japio is a no-code analytics platform for marketers. AI is changing the game in marketing by freeing up marketers to focus on strategy and creativity.
Why Is Predictive Analytics Important?
Data is now one of the most valuable assets for organizations. Data analytics is incredibly significant in business, altering it in a variety of ways. Analytics is assisting firms in their efforts to remain competitive.
Predictive analytics, in particular, is vital because it allows marketers to precisely forecast what will happen and make critical decisions based on that data. Many businesses today fail to survive due to their inability to forecast, plan, and execute successful business strategies.
Businesses that put critical choices on intuition or guessing have wasted substantial time and money by failing to offer items that their target customers want or require. Businesses that use predictive analytics to drive their decision-making, on the other hand, acquire a competitive advantage. By capitalizing on new opportunities, predictive analytics enables firms to outperform their competitors.
Marketing reporting templates
If you don't currently have a template that you're using, then you don't need to build it from scratch. There are plenty of companies that have done the legwork and have created templates for you to use.
But none of those templates can compare when you are wanting to predict what's likely to occur in the next 30, 60, 90, or 180 days, or even further out.
Data analytics is crucial to improving your digital marketing efforts. Not only does this include analyzing historical data — such as the results of a campaign — but it also includes predicting how customers will behave.
Use our patented technology prediction metrics, readymade dashboards, data transformation rules to make your job easier and predict accurate results. Predict future outcomes, uncover risks and opportunities for your business. Build the desired dashboard with predictions in minutes using our ready to use dashboard templates. If you don't find the required dashboards in our gallery, you can request it and we will build it.
#MarTech