Automated Data Collection. Real-Time Data Pipelines & Marketing Reports
JAPIO integrates with your existing tools, feeding Real-Time Data to any data destination of your choice.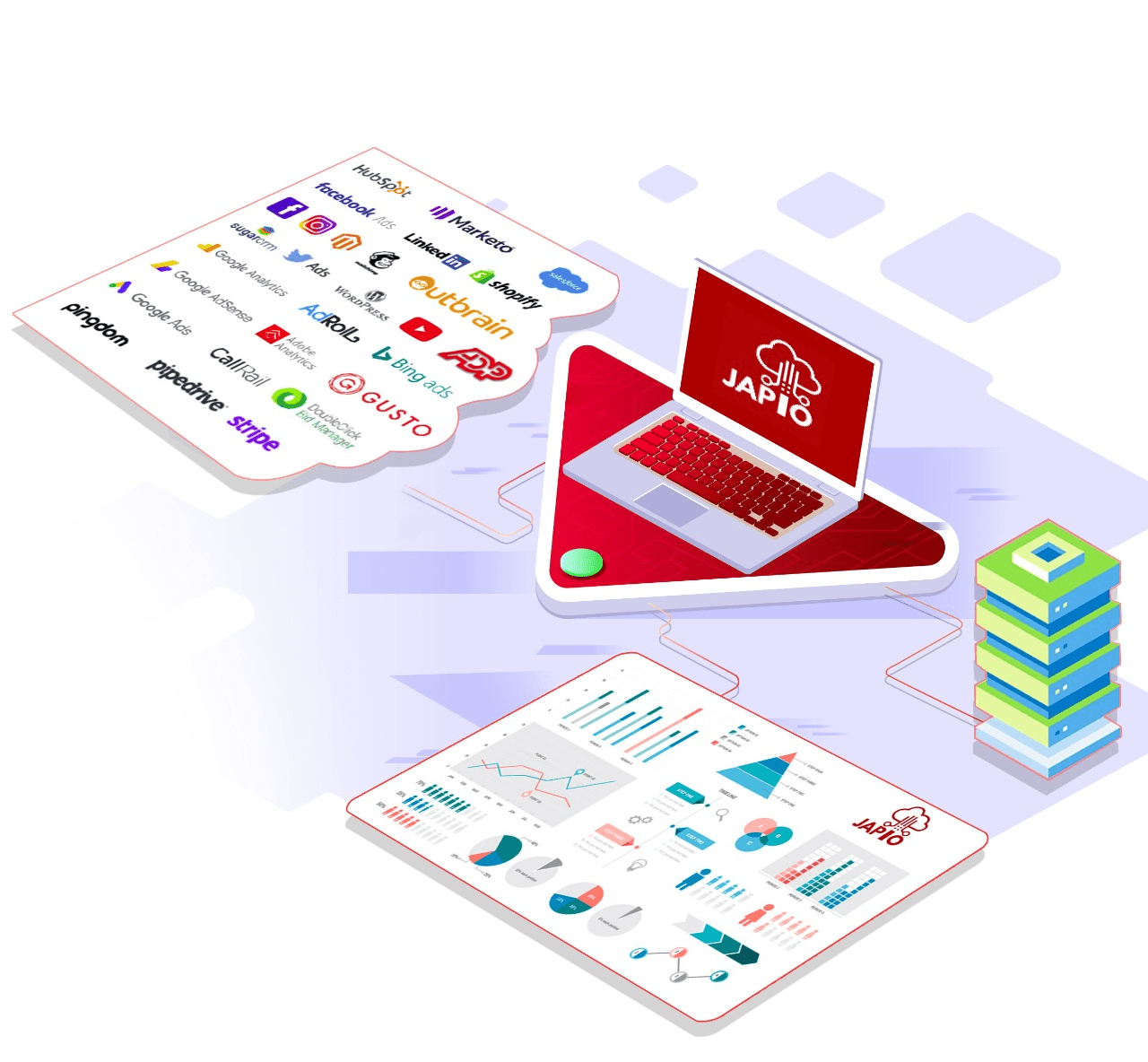 Just connect the appropriate data source(s) and your data will automatically populate with ML predictions. Templates can also be customized. Patent-Pending*.
We will email you to start the conversation.