November 1, 2022
Posted by:

Francis Kanneh

Category:

blogs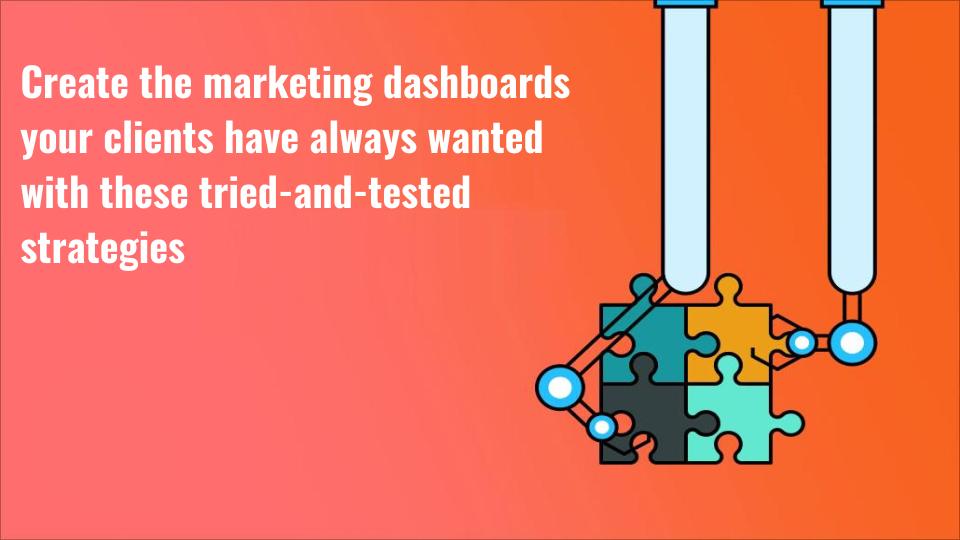 Marketing dashboards are a powerful tool that successful marketing companies can use to benefit both themselves and their clients.
It goes without saying that data visualization is quite effective. It makes progress visible and gives data a sense.
Instead of leaving your clients or investors to decipher a spreadsheet on their own, marketing dashboards allow you to convey the tale of data to your marketing agency clients in live detail, providing everyone with the same information in an understandable way.
Using marketing dashboards to effectively visualize data
The ability to create a single source of truth that is relevant throughout your client's whole business is one of the biggest advantages of connecting their data in a visual format.
Your team and your client's team have a good possibility of experiencing misalignment, miscommunication, or other issues, both internally and with one another, if key participants aren't using the same data. These typical problems are resolved with a universal dashboard.
So how do you create a dashboard that represents this concept while being inclusive, accessible to all parties, and adaptable to the specific requirements of each client?
The effectiveness of your dashboard can be greatly influenced by the way you organize your information.
The Japio platform helps marketing agencies to automate client reporting, track performance in real time, and escape the endless cycle of spreadsheets for tracking performance data.