Google Ads dashboard template
Template Created  By Japio
Track the Google ad campaigns and important metrics like cost per conversion, impressions, conversion rate, etc. with a customizable, efficient and simple Google ads dashboard template. Enhance your campaign performance by analyzing the data.
You can use this dashboard for free
Advantages of Google ads dashboard template

Connecting Google ads accounts will be advantageous because:
To understand if your ad holds value for the users, monitoring the number of clicks on your ad is important.
Learn about the amount you get charged for every action taken by the user on seeing your ad. Monitoring it will help you establish the return on the ad investment.
Track the performance of your Google ad campaigns with detailed insights. Check the impressions and the number of people who clicked on your ads.
Check if the ad is relevant, targeting the right audience and if the users are taking the desired action.
Analyze the frequency of your ads with the option to specify the date range.
Check how much each click on the ad costs you.
The template has one-click integrations: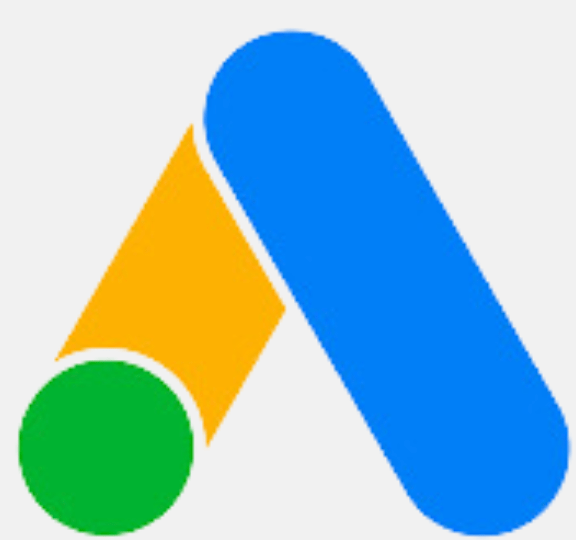 Google Ads metrics 
With Japio, numerous Google ads metrics can be envisioned. Similarly, a variety of metrics and its combinations can be tracked with Google ads. Google Ads metrics in this template are:
Cost is the cost for interaction which may lead to conversion. Conversions are the conversion actions. In a specific date range, it is the cost divided by conversions.
Total of cost per thousand impressions (CPM) spend and cost per click (CPC) spend in a specific date range.
With our integration with Google ads, which other campaign elements can be tracked and monitored? Let's find out.
With our integration with Google ads, extra data can be pulled.
Data can be pulled from databases, spreadsheets, native integrations or APIs if you do not use Google ads.
More 1-Click Dashboard Template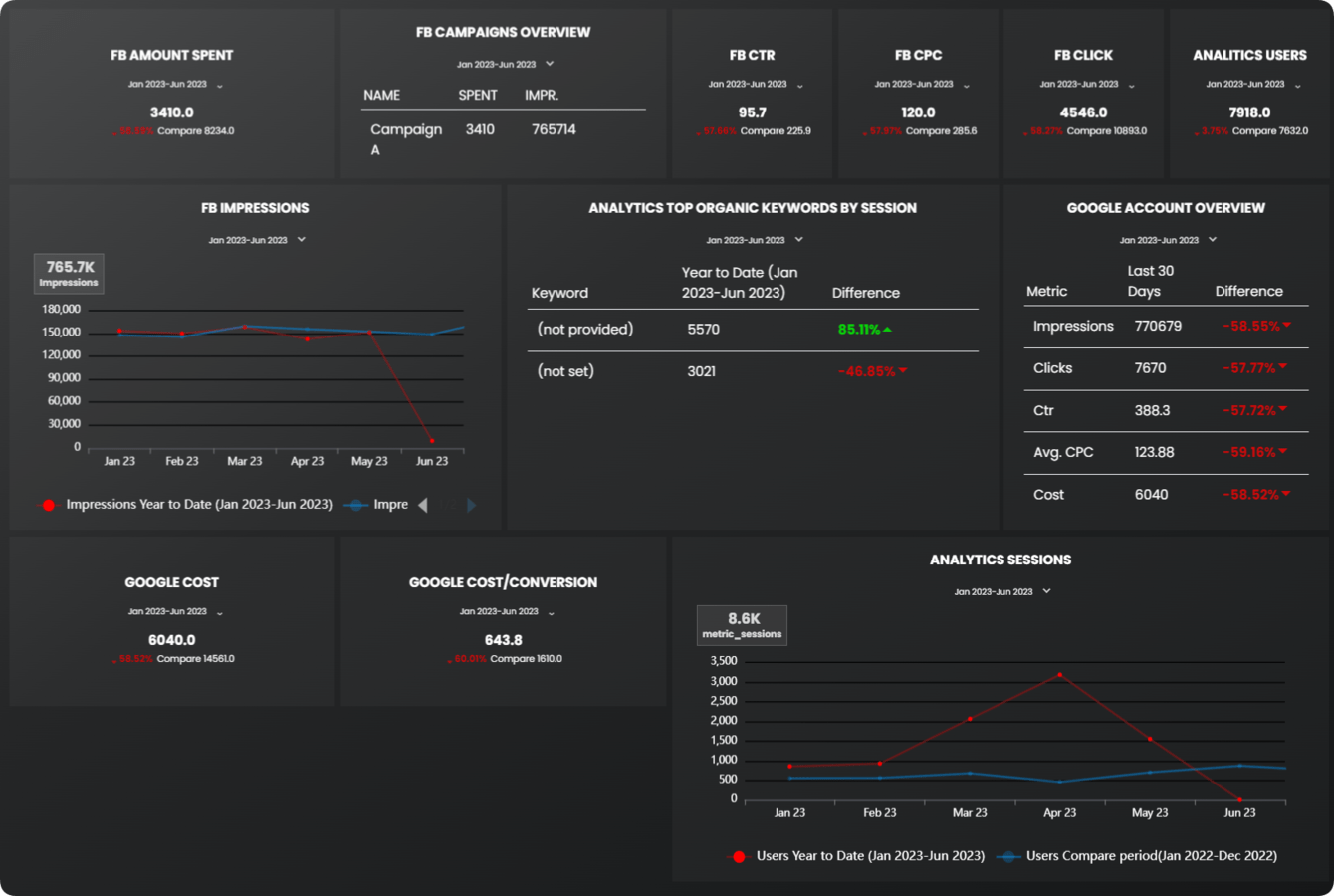 Manage the ROI and the performance of your paid campaigns on a single platform with the Facebook and Google ads paid marketing overview dashboard template.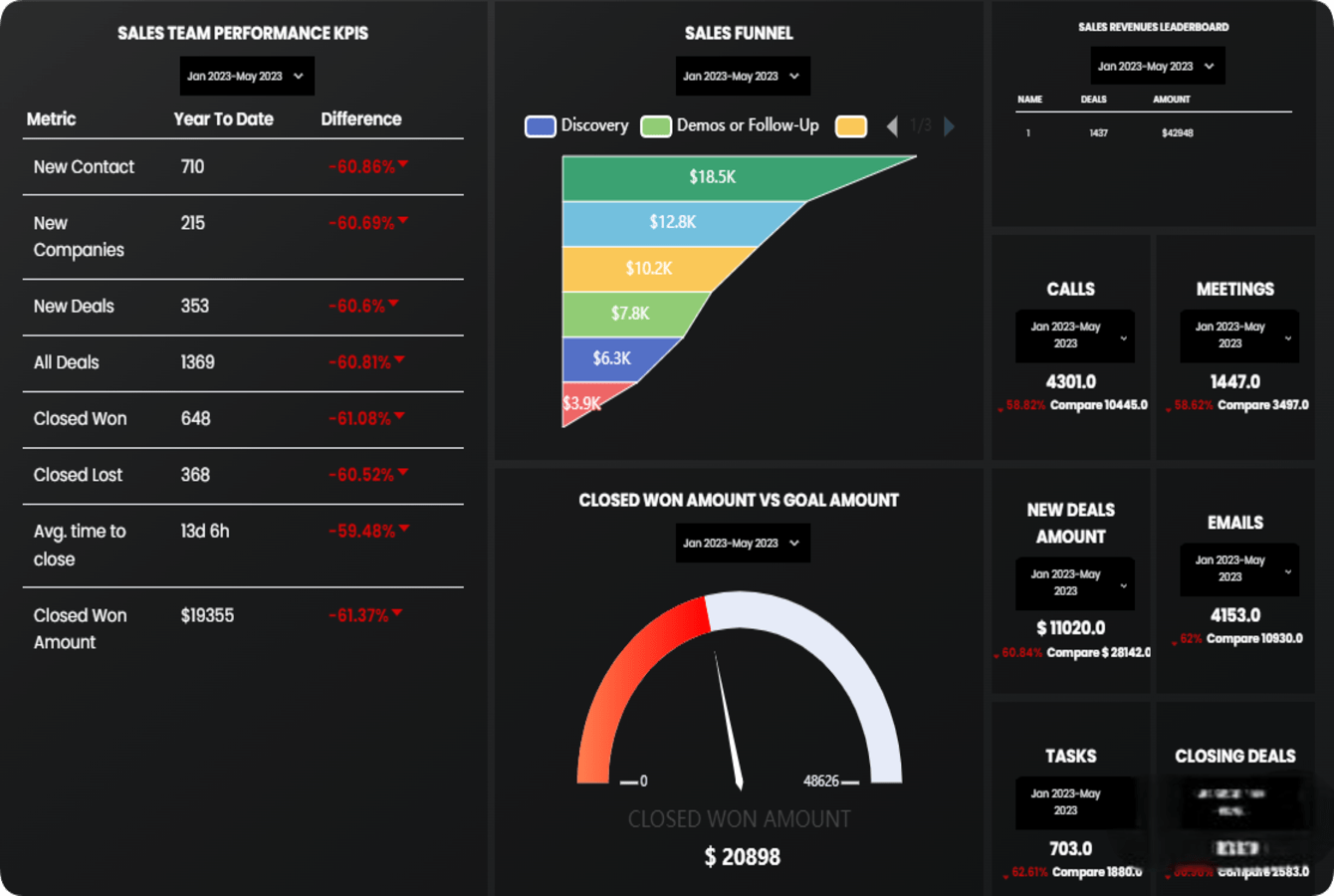 A report with visuals showcasing monthly performance by the sales team.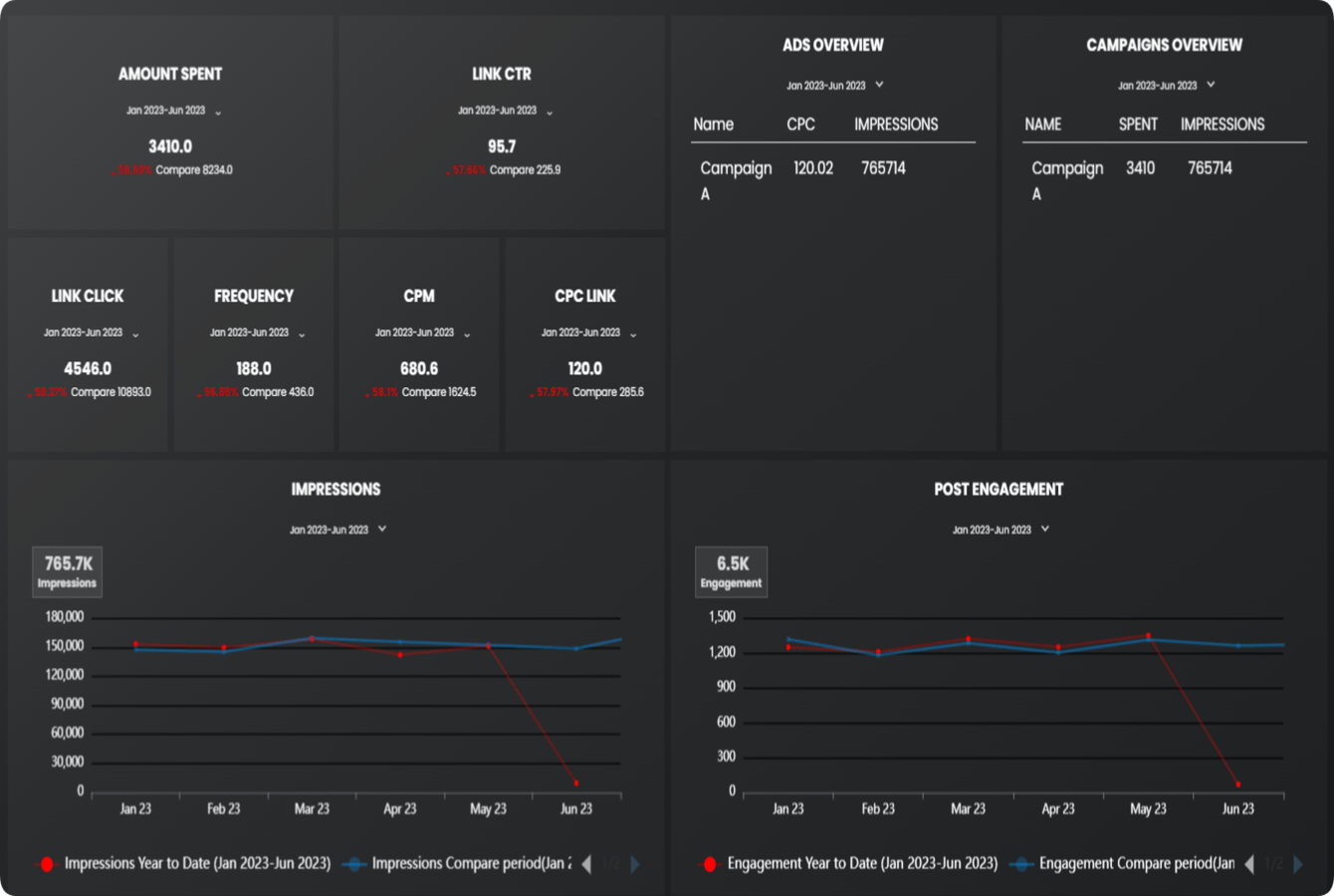 With the Facebook Ads dashboard template check the engagement of your ad campaigns, money spent, click activity and so much more.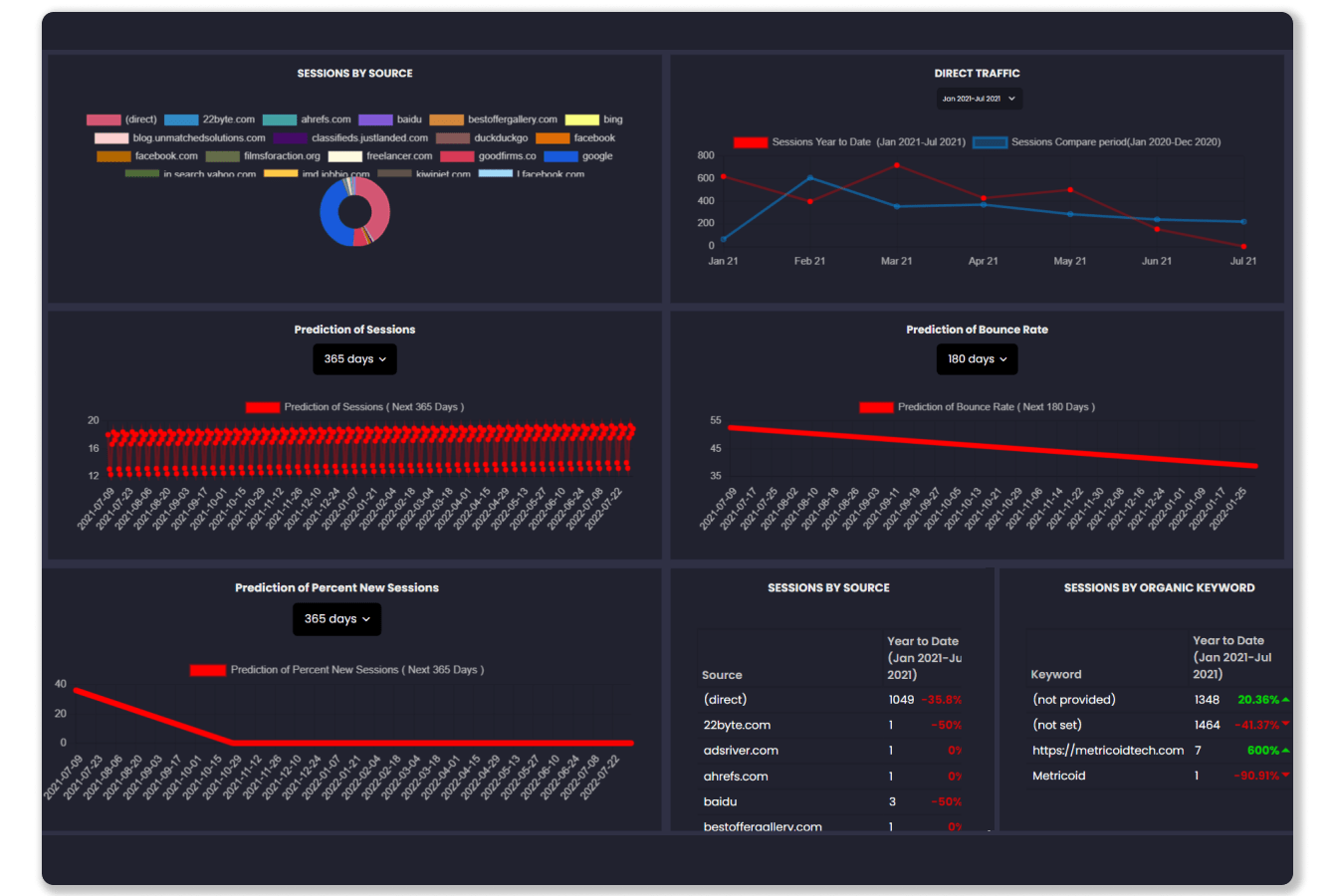 Using Japio's Google Analytics Acquisition snapshot dashboard template explore traffic sources. Easily identify the best performing campaigns, paid and organic keywords, track user behavior, and so on.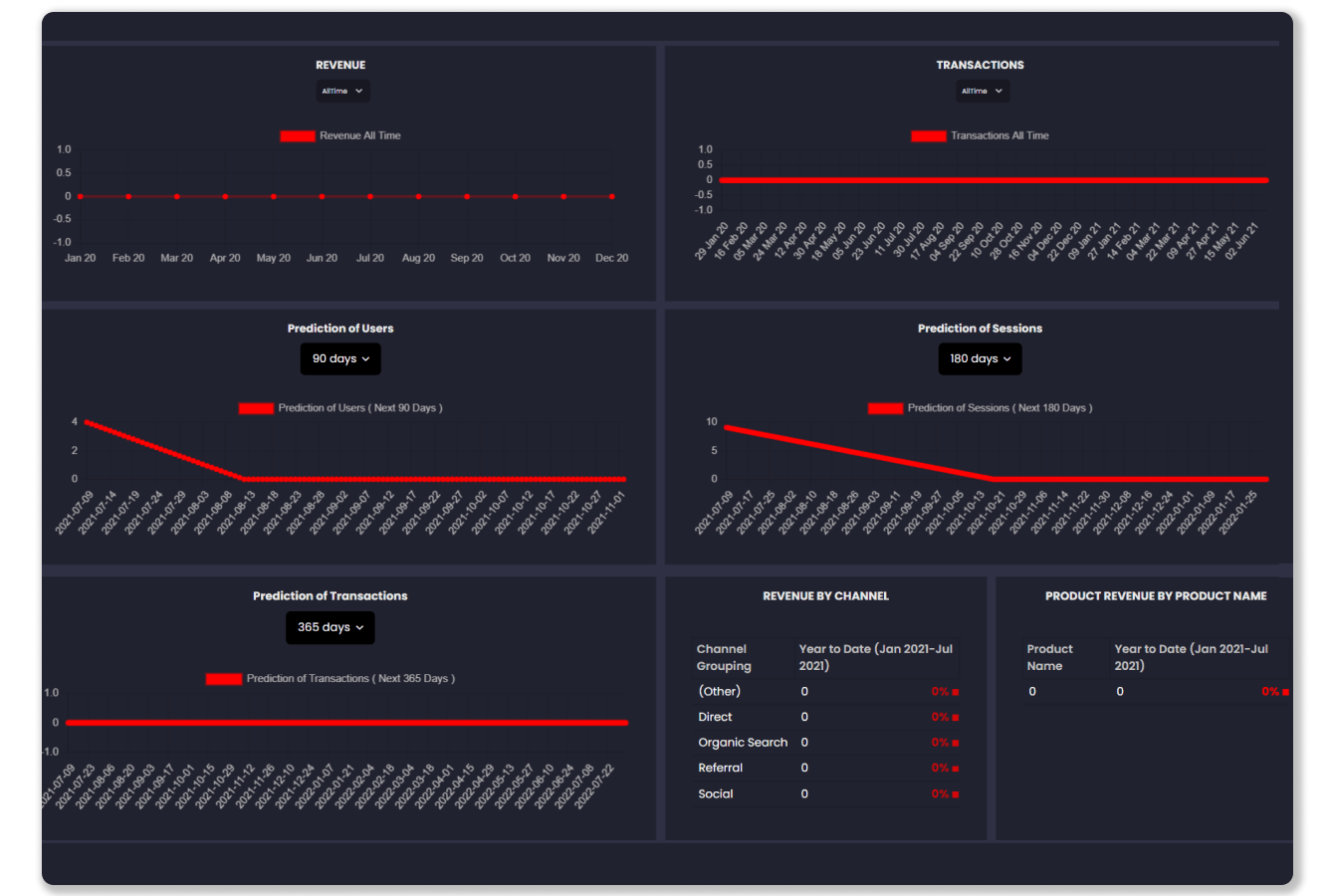 Google Analytics dashboard template which will give you insights about your Transactions and Revenue, conversion rates and more.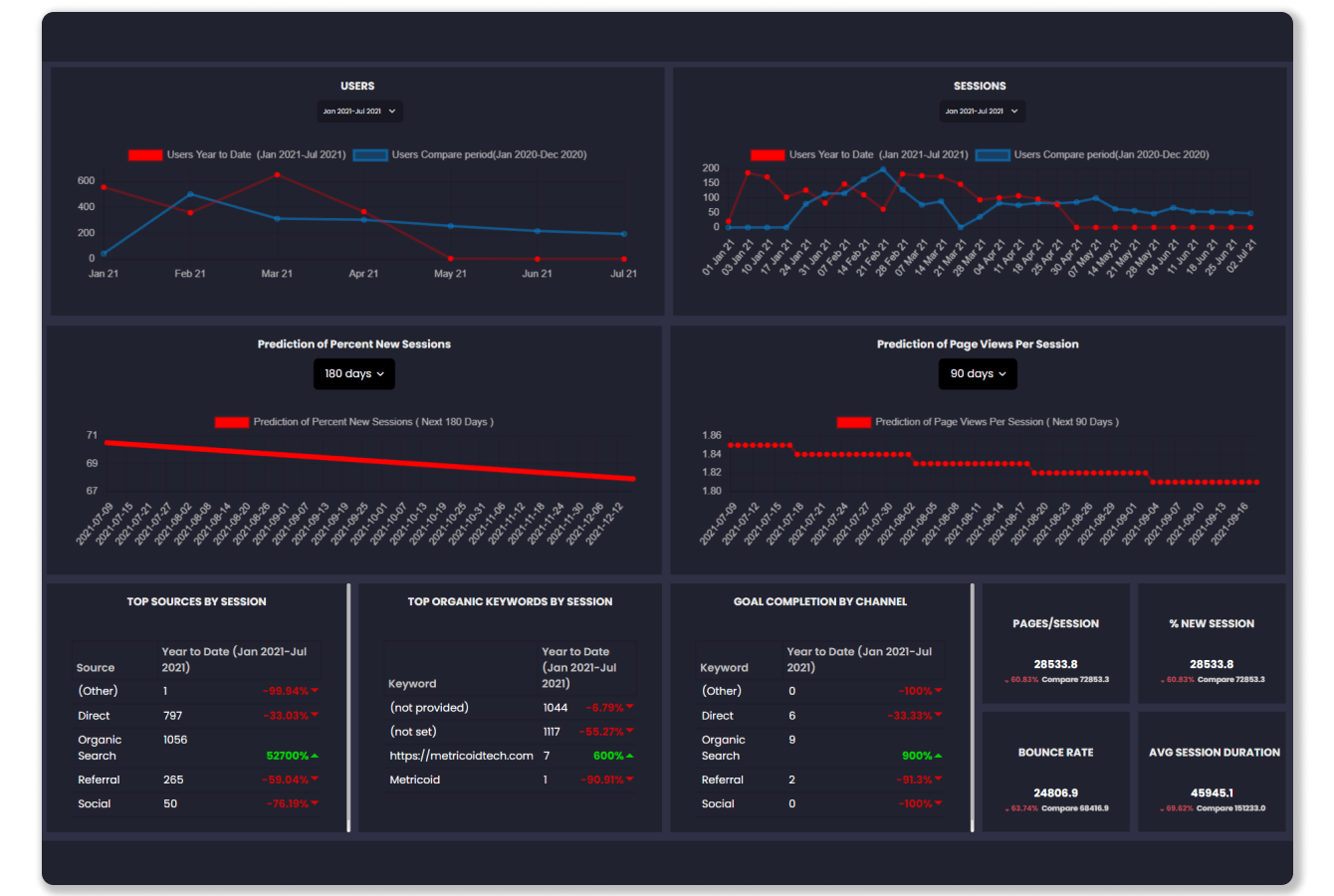 Google Analytics dashboard template which will give you insights about your users, sessions, referrals and more.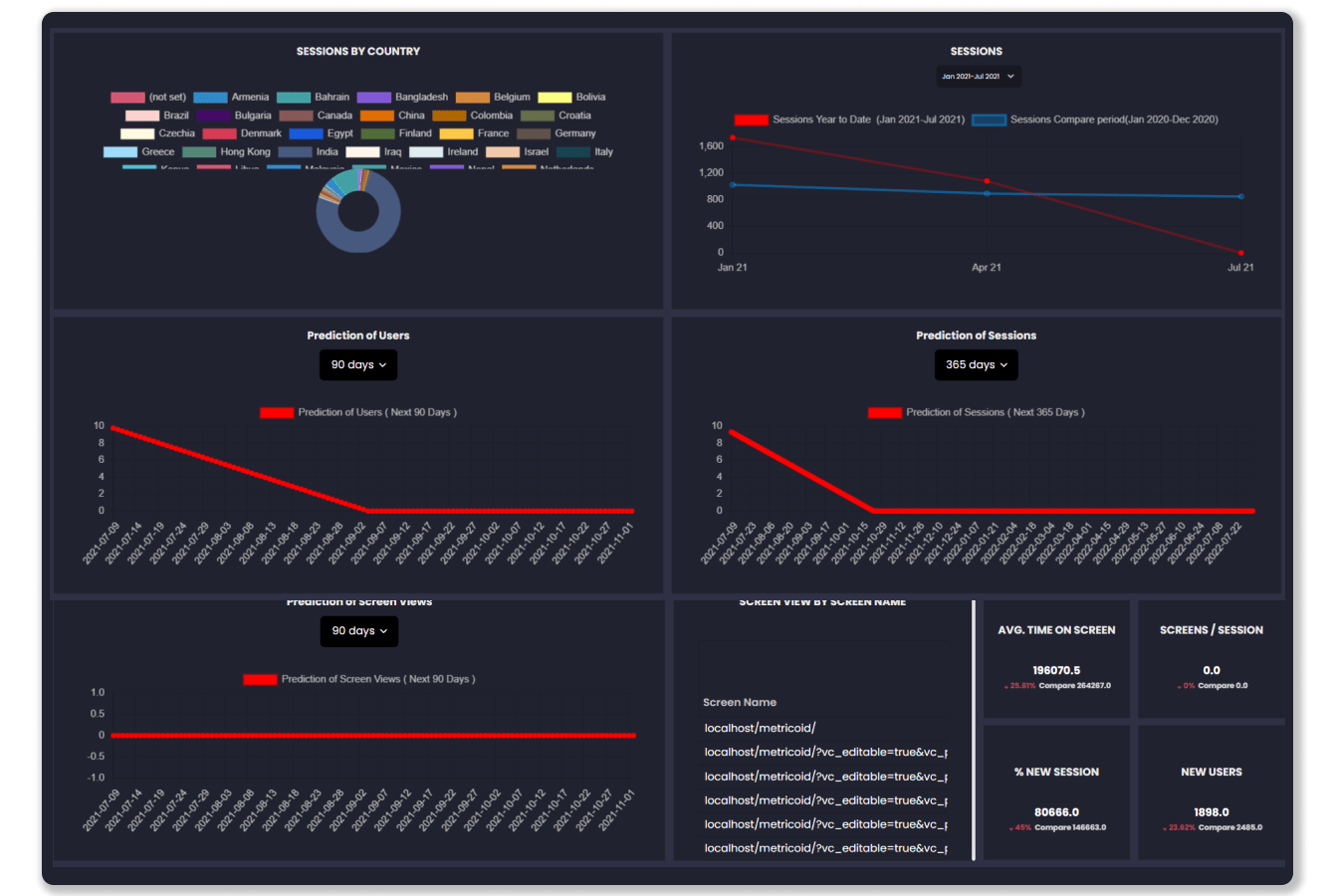 Use this free mobile app metrics dashboard template to easily measure user retention and engagement,and more.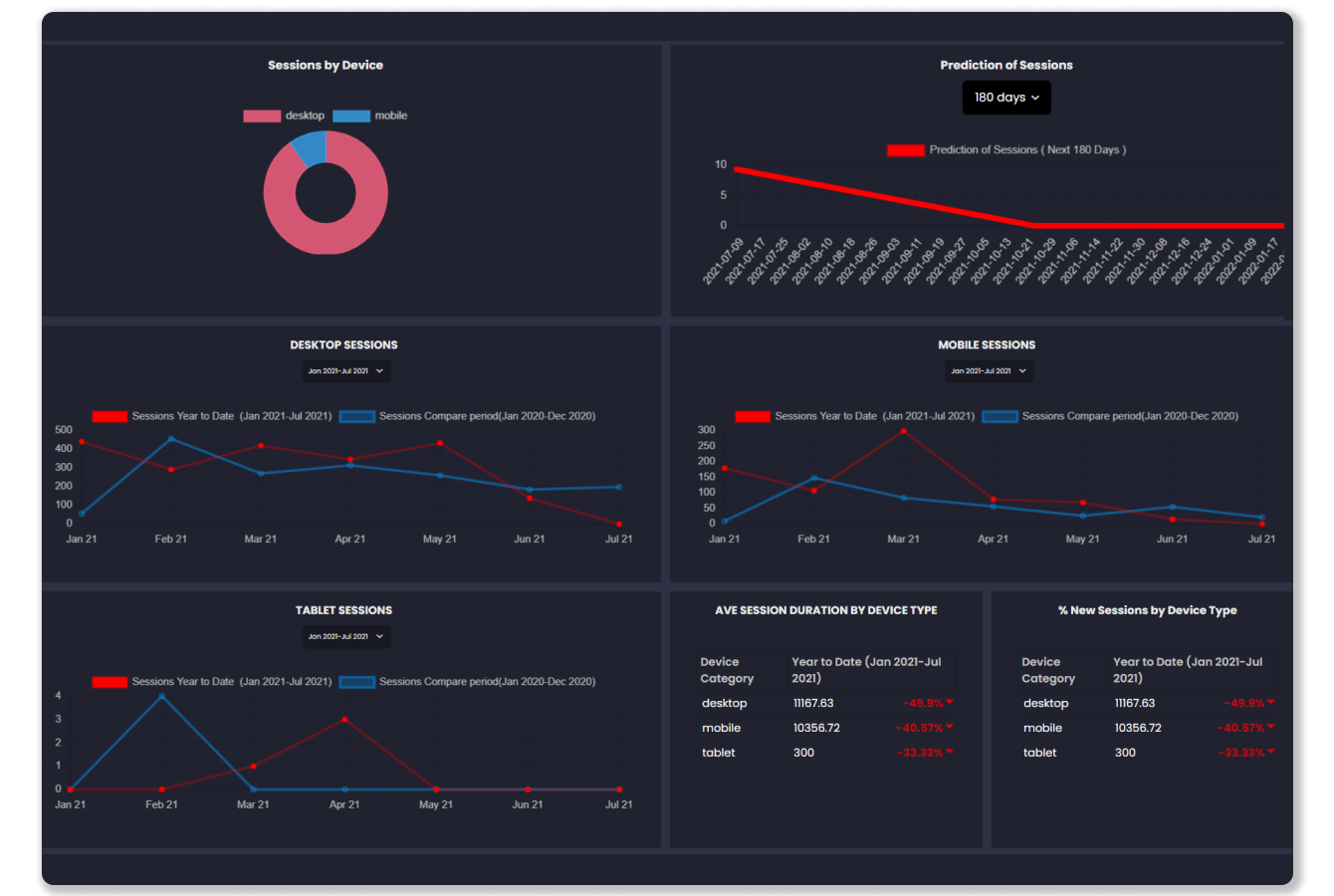 Use this free dashboard template to optimize your website's user experience for both mobile and desktop.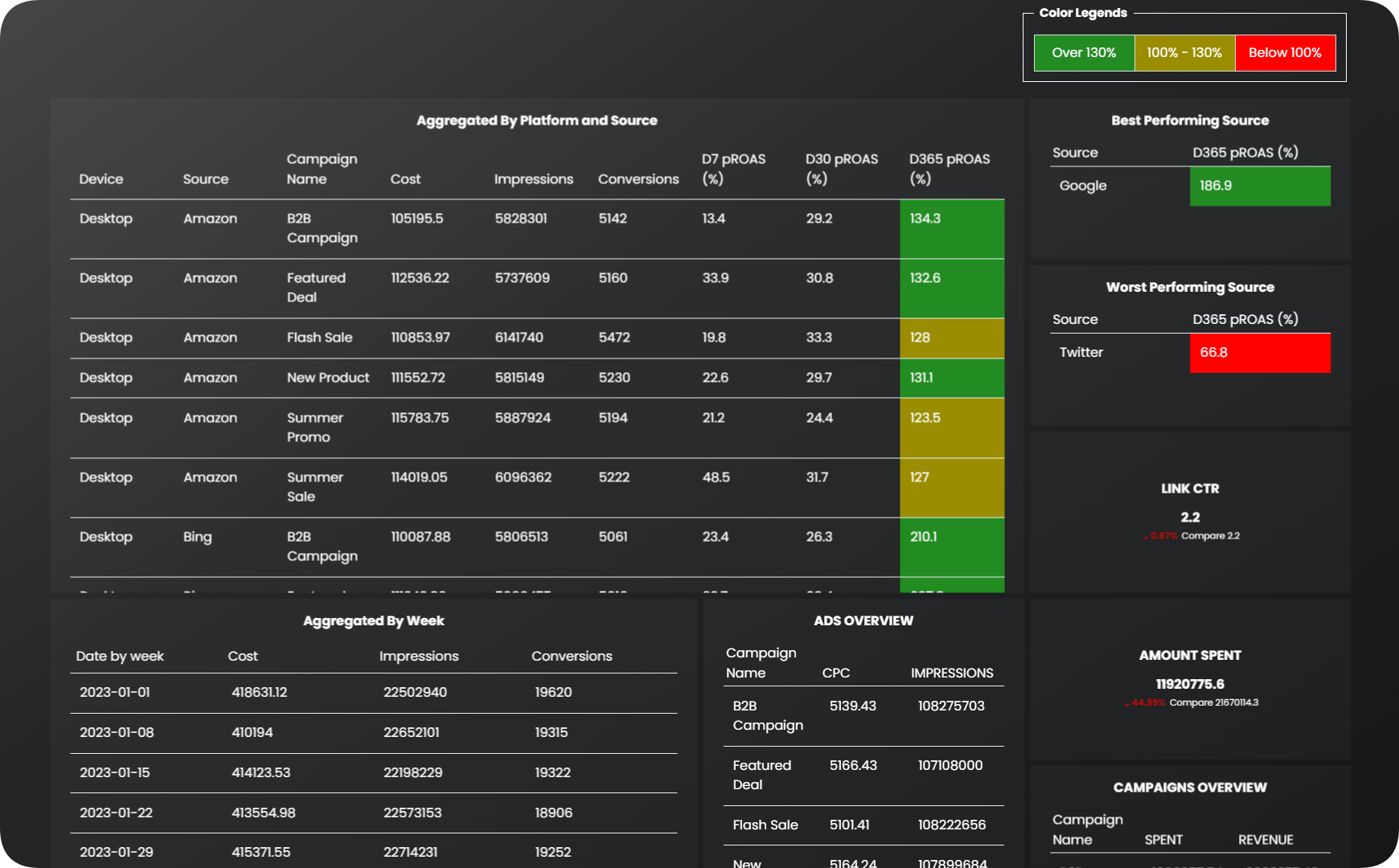 Optimize Campaign Success with Predictive ROAS , Your All-in-One Marketing Campaign Management Dashboard