Google Analytics Acquisition Snapshot Dashboard Template
Template Created  By Japio
Using Japio's Google Analytics Acquisition snapshot dashboard template, explore traffic sources. Easily identify the best performing campaigns, paid and organic keywords, track user behavior, and so on.
What all you can learn and understand from Google Analytics Acquisition dashboard template

Connect to Google Analytics account to learn:
Using google analytics acquisition track the number of visitors that visited your website directly. Monitor closely the volume and behaviour of direct traffic to your website.
Know what your main traffic sources are and how many sessions can be associated with each traffic source.
Learn which are the top keywords that drive the most traffic to your website whether it is paid Keyword or organic keywords that get organic traffic.
View and analyze what percentage of your website's traffic leaves your website after viewing without taking any actions.
Track the visits to your website getting from different social media platforms. View which are the social media platforms that get the most traffic to your website. Measure the performance of various social networks to increase traffic to your website.
Percentage of new sessions in a specified period (date range) that got from new visitors or first-time visits.
Total sessions are divided into Organic keywords that get the most organic traffic.
The number of visitors that navigate or leave the website after viewing a single page without any action or interaction.
Sessions are divided into traffic from different social networks,  that are driven to a website in a specified date range.
The total number of Sessions is divided into traffic driven to a website from all different sources during a specified date range.
The number of sessions divided by all the paid keywords that drive traffic.
Get a deeper understanding and additional data by using our integration with google analytics.
You can use Japio's Google Analytics integration to track and analyze the following:
Get many more alternative metrics and data by using Google Analytics Acquisition dashboard templates. In Japio, we provide many varieties of dashboard templates.
More 1-Click Dashboard Template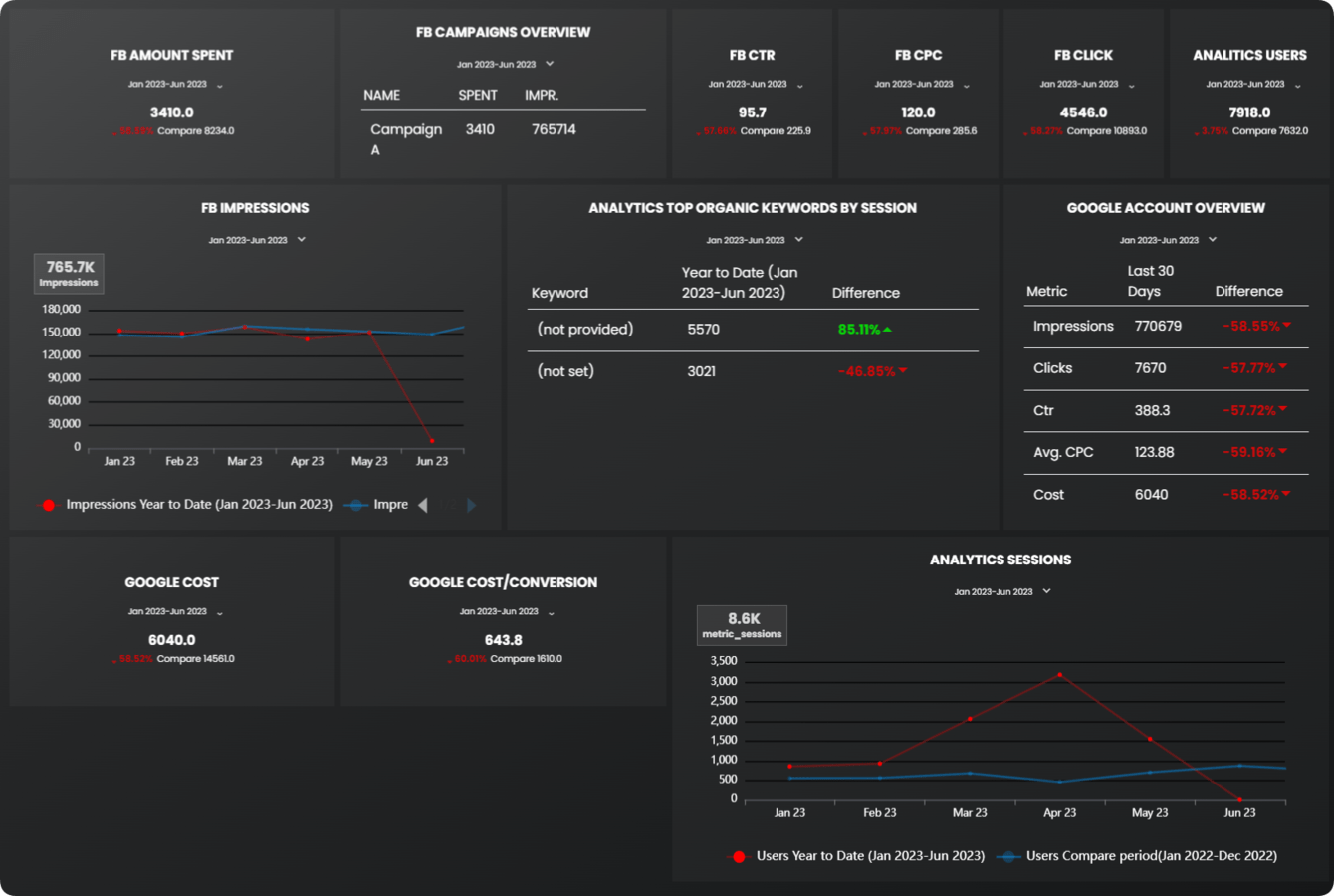 Manage the ROI and the performance of your paid campaigns on a single platform with the Facebook and Google ads paid marketing overview dashboard template.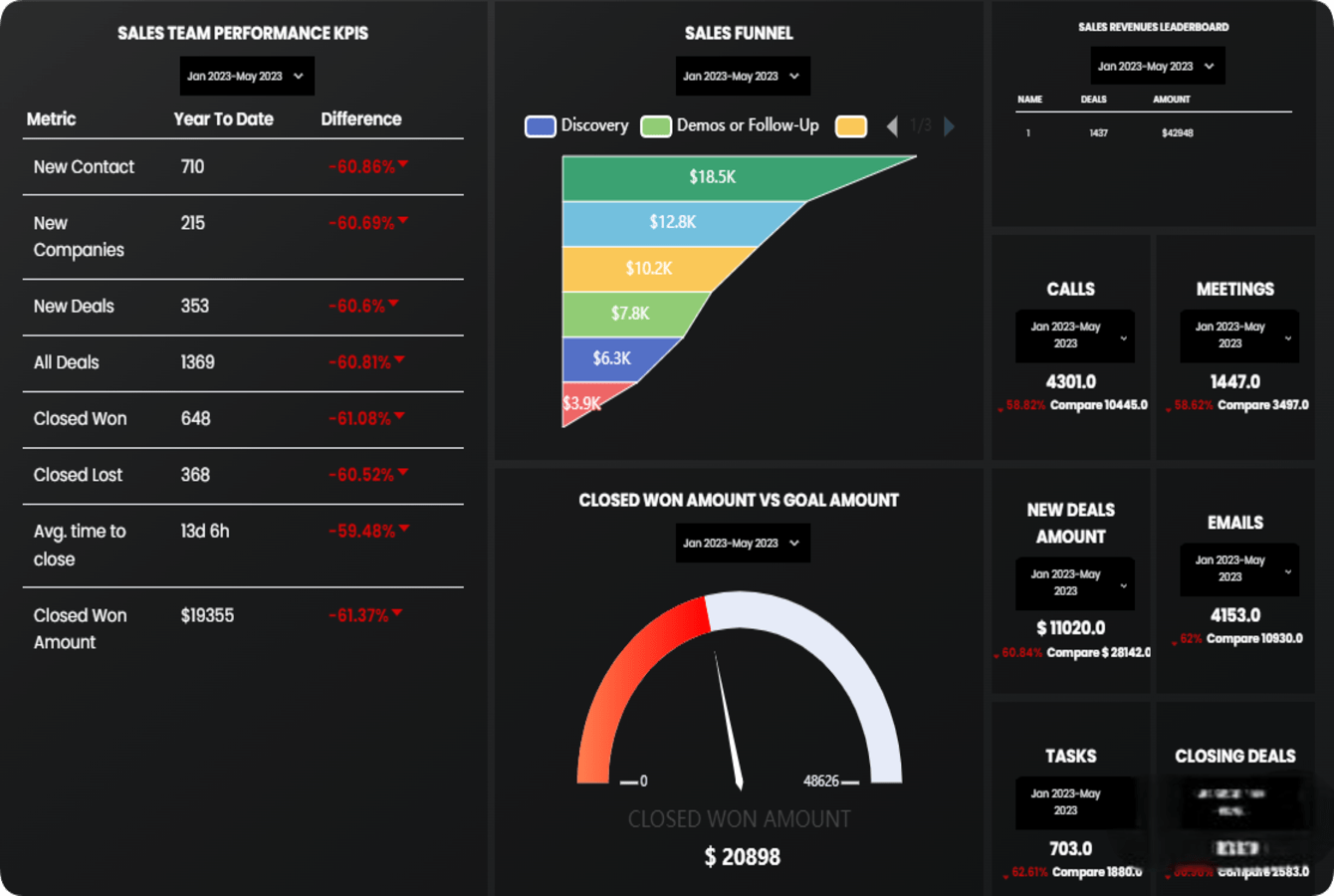 A report with visuals showcasing monthly performance by the sales team.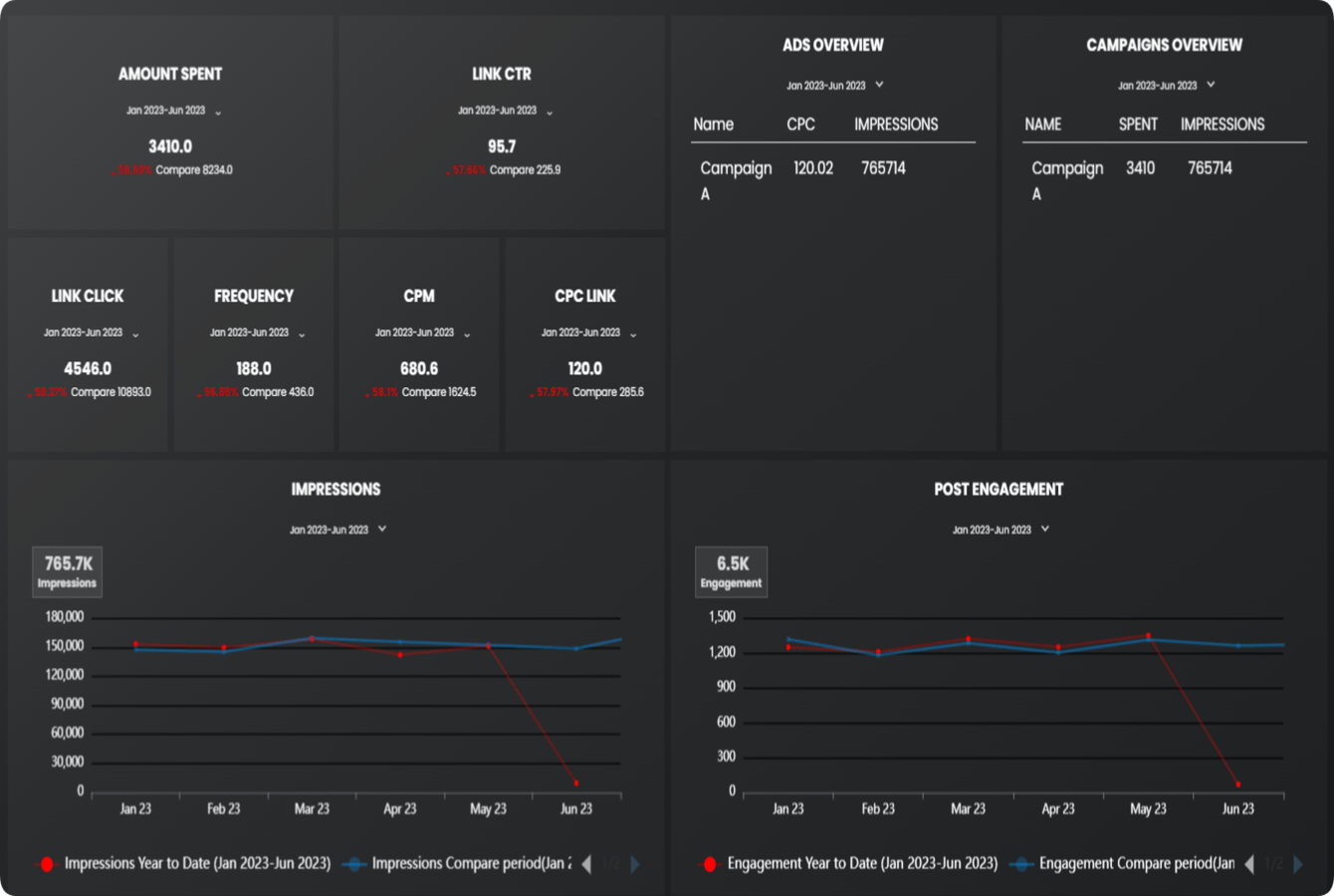 With the Facebook Ads dashboard template check the engagement of your ad campaigns, money spent, click activity and so much more.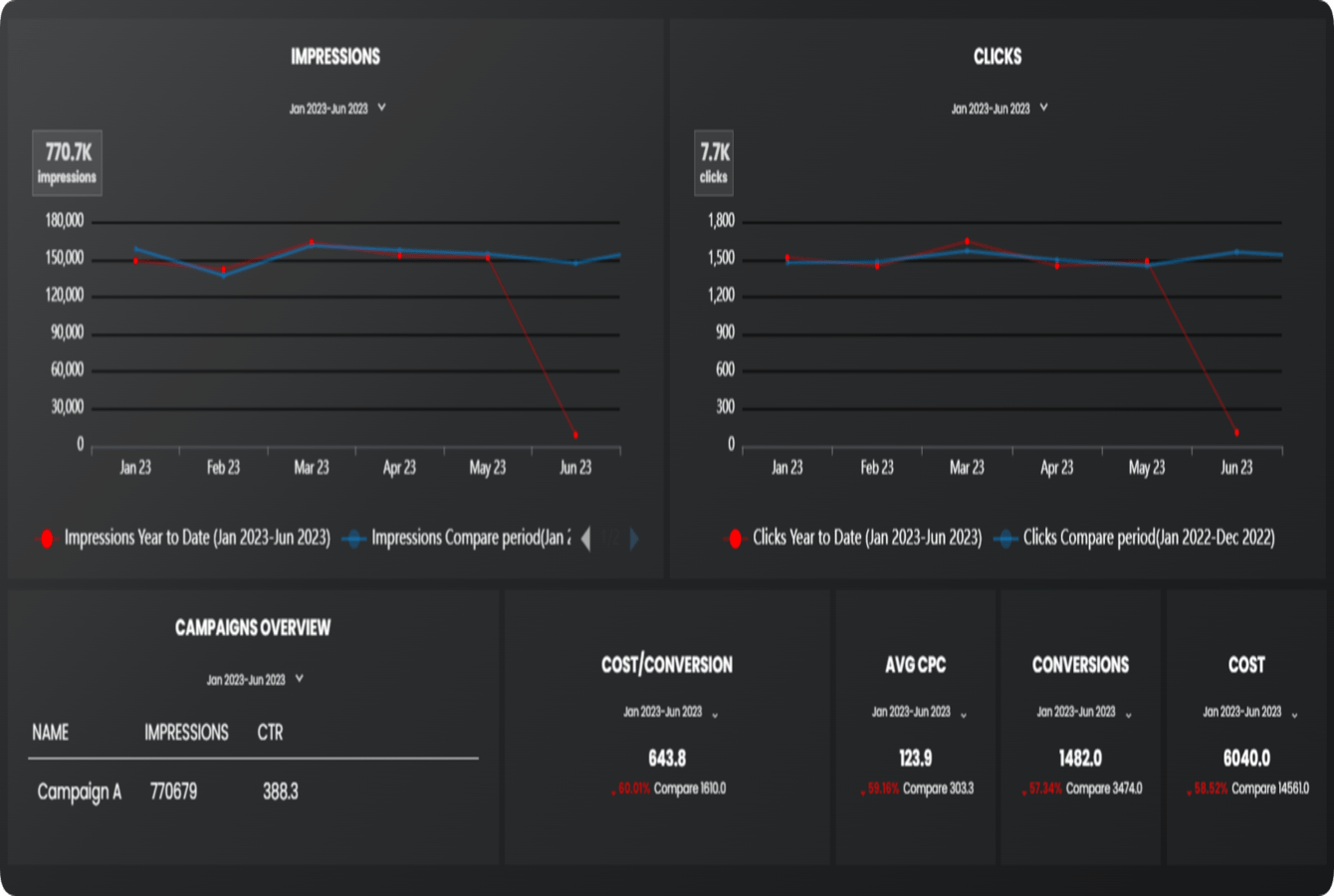 Track the Google ad campaigns and important metrics like cost per conversion, impressions, conversion rate, etc. with a customizable, efficient and simple Google ads dashboard template. Enhance your campaign performance by analyzing the data.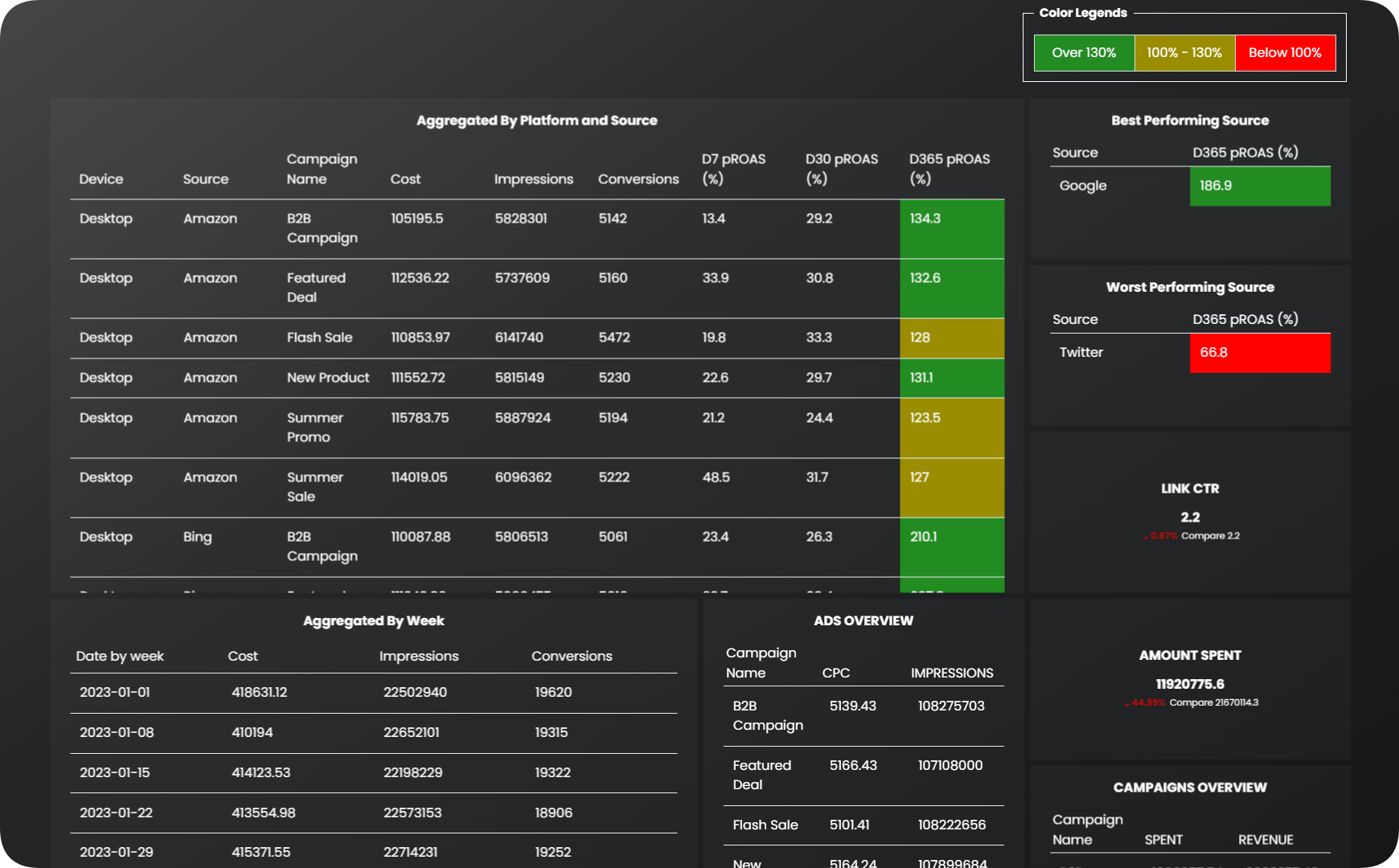 Optimize Campaign Success with Predictive ROAS , Your All-in-One Marketing Campaign Management Dashboard